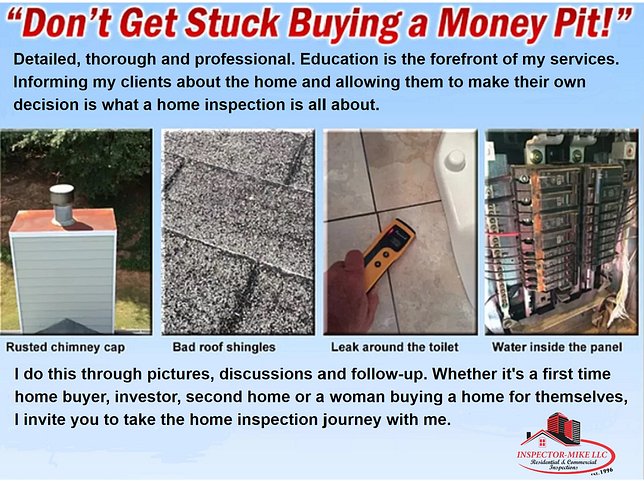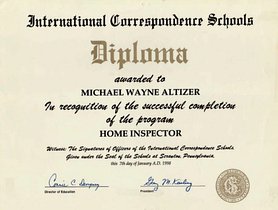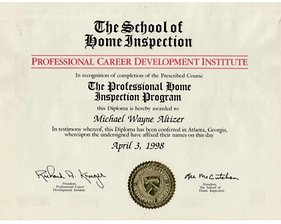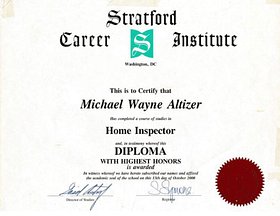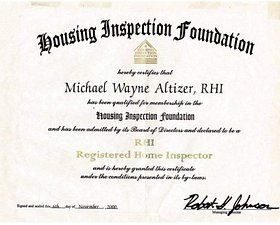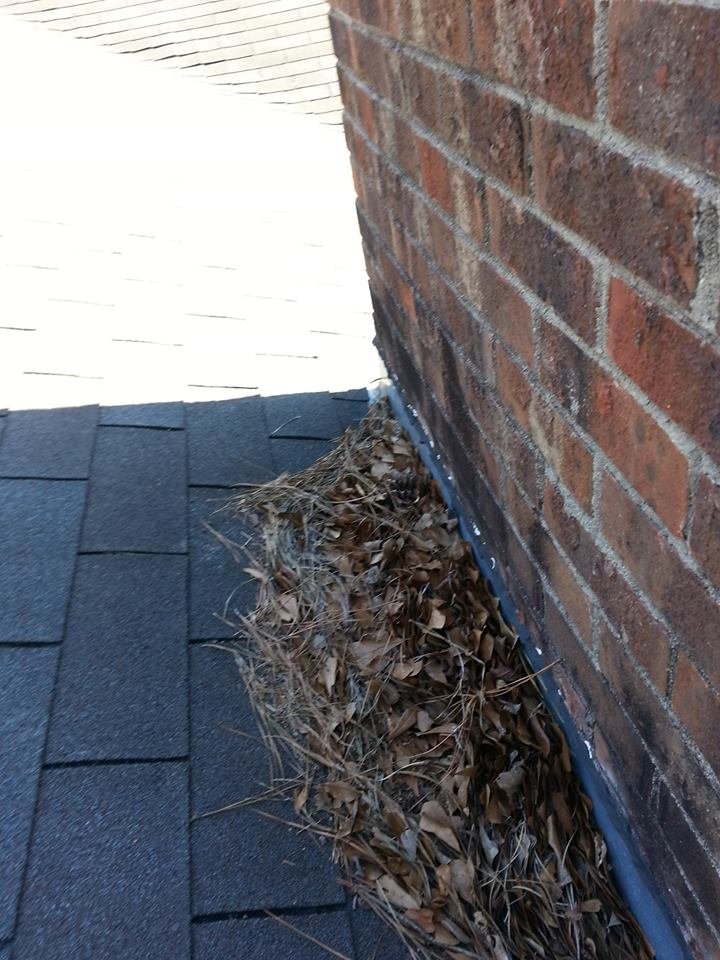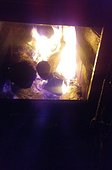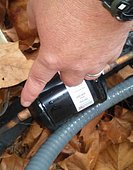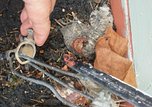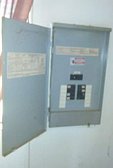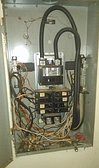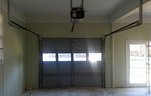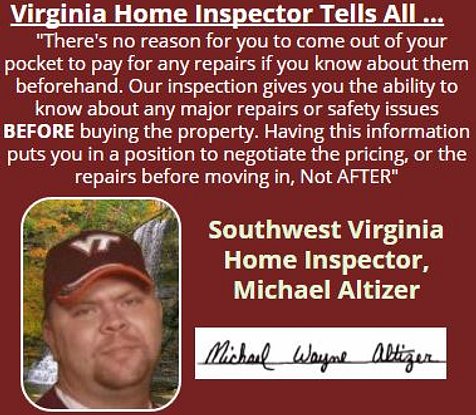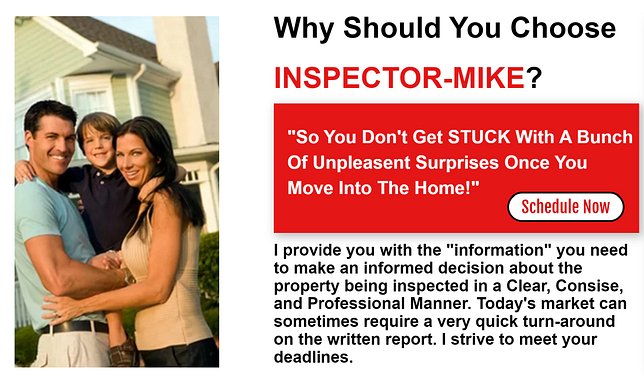 Have questions? I've got answers! Contact me to schedule your Residential Home Inspection today.
THESE 3 FACTS REVEAL ​ WHY YOU NEED A HOME INSPECTION
I really do feel bad sometimes when the inspection is limited due to a lack of communication between all parties involved. If any of you have items that you feel should be on this list, please feel free to let me know. I am always willing to listen and learn how others operate.
The Home Inspector you will recommend to your family and friends.
• I am a Certified Master Inspector (Highest certification possible!) I am the only Certified Master Inspector in all of Southwest Virginia and 1 of only 15, throughout the entire state of Virginia.
• Thermal Imaging is Free with every inspection.
• 100% Realtor Independent—I work for YOU!
• I am an experienced professional. This is not just my weekend job like most.
• Educated in all areas of the Home Inspection Industry.
• Error and Omission Insured for your protection
I started performing Residential Home Inspections in 1996
Basement, Foundation and Crawlspace,Water penetration and foundation movement
Don't make your largest purchase be your most costly mistake
Decks, stoops, porches, walkways, and railings,
Eaves, soffit and fascia
Roof, vents, flashings, and trim, Gutters and downspouts, Skylight, chimney and other roof penetrations
Garage doors, safety sensors, and openers, And much more...
ELECTRICAL SERVICE LINE AND METER BOX, MAIN DISCONNECT AND SERVICE AMPERAGE, ELECTRICAL PANELS, BREAKERS AND FUSES, GROUNDING AND BONDING, GFCIS AND AFCIS,
FIREPLACE DAMPER DOOR AND HEARTH, INSULATION AND VENTILATION
HEATING SYSTEMS, COOLING SYSTEMS,MAIN WATER SHUT OFF VALVES,WATER HEATING SYSTEM,INTERIOR PLUMBING FIXTURES AND FAUCETS, DRAINAGE SUMP PUMPS WITH ACCESSIBLE FLOATS